Latest news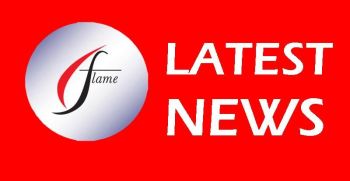 Congratulations Sir Cliff
Breaking news this morning - Sir Cliff has won his case against the BBC, and we are delighted with this news as it is a real support for the cause of justice and righteousness. We wish him well for the future and acknowledge that he has carried the burden of the past few years with strength and dignity which is a great testimony to his courage and faith.
The Golden Oldies
Since the release of Still Waters, Dave has been in touch with John Daniels, as it seems to have triggered a lot of interest in some of the early albums that they recorded together – 'Face to Face', 'Love Offering', 'Thank Offering', 'Writing on the Wall', 'Sail Away' etc. John has been taking the material on these albums and remastering them as they are no longer available on standard cd format, and plans are coming together to release this early material using today's technology.
Quite a number of folk have been in touch asking whether these albums are still available, so if you would like to re-register your interest for being kept up to date with a possible re-release, then please contact Jackie in the Flame office. In the meantime, John will continue to dig into all the technical aspects of remastering to see what can be achieved.
Data Protection
Many of you have been bombarded with requests for permission to make contact with you, but we have to comply with the law of the land – not only is that Biblical, but it also protects you all from unsolicited communications. Organisations will also undergo random checks to make sure that there is compliance.
It is therefore critical and essential that if you want to receive information from Flame Trust Ltd regarding its ministry and activities, that you send us your agreement that indicates you wish to receive newsletters, updates etc. Therefore, if you haven't already completed this form, please do ensure you do so, and return it to us – either electronically or by printing it off and by popping it into the post. Sadly, there will be a limit as to how many more requests we can make for this information.
The Bulgarian Connection
It was way back in the seventies that Dave first visited Varna in Bulgaria. At that time, Communism still had its grip on the country, and the churches and its leaders were being scrutinised and in many cases, persecuted. Links have been maintained down through the years. Dave steered and supported the Stankov family through their music training and also enabled George Todorov to study at what was then, London Bible College. Daniel Todorov, George and Anne's son, is now studying in the UK and is helping us with a variety of projects….including maintenance of this website. He gets married here in August.
But a party of supporters and partners of Flame Trust visited Varna last May. It was an inspirational visit. Our picture shows the growth of the church in Varna since those early days, and was taken as an encouragement, not only for the present members, but also for Peter Anderson who pioneered the relationship with the fellowships in Varna in those difficult days. Sadly, Peter is now very unwell and is in a care home in Leicester. Do pray for him and his wife Audrey, as they come to terms with a major re-adjustment in their lives.


Above you can see the Varna church congregation and the Todorovs (from left to right: Daniel, Emma, Ann & George)
Time Out (15th – 19th October 2018)
There is still time and space to book for our Annual October event – namely Time Out in Paignton. Based at the very comfortable and welcoming Redcliffe Hotel, Time Out affords time for relaxation, fellowship and teaching. Our speaker is Rev. David Coffey, and we are now able to confirm that we are also expecting a visit from Yvonne and David Lyon, who will be presenting a programme of music during our stay.
Yvonne and David Lyon are Scottish musicians and songwriters. They regularly perform throughout the UK, sharing their unique blend of acoustic music and poetic lyrics with a variety of audiences in both theatres and churches. Their songs are regularly heard on BBC Radio 2, BBC Radio 4 and BBC Radio Scotland, where they have been championed by Bob Harris, Michael Ball, Clare Balding and Iain Anderson. Yvonne is among the UK's finest singer/songwriters and has recently completed a Masters Degree in Songwriting and Performance. David has written and recorded five albums of worship material throughout the last two decades, with songs featured on Keswick and Spring Harvest releases.



David Coffey, David and Yvonne Lyon
The Q3 Academy Family Continues to Grow
The Ace Academy in Tipton is the third academy to join the Q3 family. The school has experienced a challenging period in recent years and Q3 has been invited to take on the responsibility for its future development and success. A new Head of School will be appointed and it is situated very close to the Langley and Great Barr facilities.
Dave comments: ' There is a very deep sense of optimism amongst parents and students at ACE as we go forward together, and I am convinced that, with concerted effort and renewed application, underscored by our traditional ethos, this academy will do very well'.
Birthday Boy
July 1st saw our CEO reaching that 'Biblical milestone'!
Dave would like to thank all Flame friends, partners and stakeholders for all of their greetings on this occasion. There was a host of cards and expressions – some amusing and some quite 'cheeky' - but nevertheless Dave was grateful for all the messages that arrived at the 'Vatican'. (He did manage to blow out all of the candles on his cake in one attempt so that might say something about his current lung function!).