.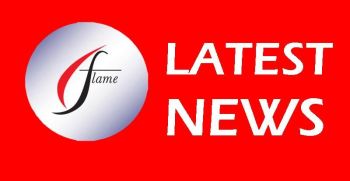 Gladys Hibbert
On Saturday 24th February, I was delighted to attend the 100th birthday celebrations of dear Gladys Hibbert (on the right of this picture, with Dave and her sister). Gladys and her sister have been prayer partners for many many years and were regulars at Time Out until ill health and frailty prevented them from travelling. It was a great celebration …. a card from the Queen, and lots of friends and family joining in the service at which I spoke and sang, but then …
The morning of 7th March, a phone call from a mutual friend to say that Gladys had passed away the previous evening.
Quite a shock to say the least, particularly as she was so spritely and vibrant at her party. It was a privilege to be there, and now she is with the Lord. Please pray for friends and family at this time, and I'm thankful to God that we were able to have that special time with her 10 days before she was called home.

Luis Palau Health Challenge
The Luis Palau organisation is asking for people to pray that God will intervene in a cancer diagnosis given to Luis Palau (right) at the end of January. A member of Luis' staff has written to Dave asking him to encourage prayer support. There is a link with a video that he has posted - http://www.palau.org/luishealth. Please pray for Luis and his family at this time and also his boys, who continue to be at the front line of the Palau ministry.

Event with Philip Yancey
Dave travels to Philadelphia next week to share in an event at Westminster Presbyterian Church on Saturday 17th March. Dave will be interviewing Philip (right) on his writings and ministry.
'I'm looking forward to seeing Philip and Janet again' Dave commented, 'A lot has happened since we were last sharing in ministry together when we toured in the UK'.
The event is entitled 'Pondering Life and faith', and more information is available on the Westminster Presbyterian Church – West Chester website.

Dr. Billy Graham
Dave was privileged to have worked with Mr. Graham on many occasions – notably in Mission England, but also at Spree 73, Eurofest, and two Congresses of Evangelism in Amsterdam in 1983 and 1986…..not to mention other crusades in the USA. Cliff Barrows was also a member of Flame's Council of Reference until he passed away in 2016. Just recently, a prayer partner, Dorothy Littlewood gave Dave a copy of a programme that was produced when Billy Graham visited Dave's home town in 1946 (slightly before Dave's time!).
Local newspapers and radio stations have recently been in touch, and Dave was able to give testimony and pay tribute to a wonderful man.

Beds for Romania
Thank you to so many of you who have given generously to this appeal…providing much needed new beds and mattresses for a home for adults with learning difficulties in Romania. Calin, one of our team, is travelling there in the next few weeks to oversee the delivery and to make sure that they are installed.
Data Protection
Legislation is being introduced in May, to ensure all charities protect the interest shown by their partners, donors, and wider supporters, and to that end we shall be contacting all of our friends and associates to gain permission to keep them in touch with the activities of Flame Trust. This is quite an exercise, and we will shortly be in touch giving you an opportunity to respond either by email or snail mail, to the mandate that comes into effect very shortly. Thank you for your help in this matter.