Latest news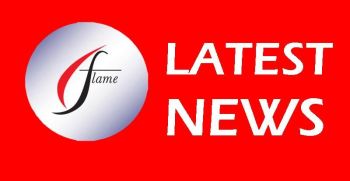 Playground Project - Romania
A very exciting project that builds on what Flame has accomplished with Maramures Social Services over the past 2 years. 18 months ago we supplied 16 new beds and some extra furniture for a home that looks after children and young adults with severe learning disabilities in Calinest, and 4 months ago, we were able to equip another home in Seghet with 12 new beds – again for use for people with the same health challenge. We have received letters of appreciation, and indeed these two places are very close to where Calin Rezmuves – our practical assistant – spent the first 19 years of his life in an orphanage.
Out of the success of these projects we have launched the Playground Project – designed to create an outdoor space for therapy and recreation for those with severe learning challenge. You will find details on this website by clicking onto this link - this is the leaflet that we have issued to provide further information and an opportunity for people to respond.
I visited the home 2 months ago to assess the feasibility and accountability of the site and those who would be in charge, and am confident in recommending this to our Flame family for support.

Data Protection
Many of you have been bombarded with requests for permission to make contact with you, but we have to comply with the law of the land – not only is that Biblical, but it also protects you all from unsolicited communications. Organisations will also undergo random checks to make sure that there is compliance.
It is therefore critical and essential that if you want to receive information from Flame Trust Ltd regarding its ministry and activities, that you send us your agreement that indicates you wish to receive newsletters, updates etc. Therefore, if you haven't already completed this form, please do ensure you do so, and return it to us – either electronically or by printing it off and by popping it into the post. Sadly, there will be a limit as to how many more requests we can make for this information.