Andy Palmer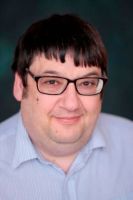 Memorial Garden Commemoration

Friends of Andy Palmer gathered for a short service of commendation at Saltmine's home base on Monday afternoon June 14th.
Andy also worked very closely with Dave and the Flame family, and Dave and Calin built and constructed the small garden where his ashes are interred. A garden bench was also installed.
Andy was well loved and a wonderful testimony to servanthood.
Treasured memories and never forgotten.