Sparrow Village, South Africa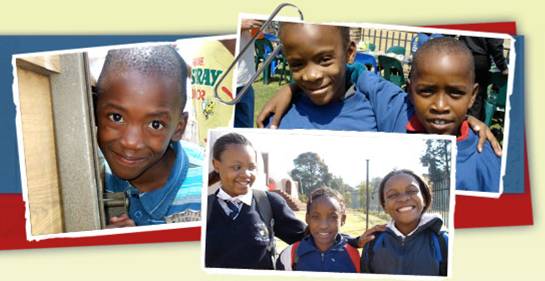 Dave Pope continues to represent the Lancaster Foundation* and their support of the Sparrow Ministries Aids Hospice in Roodeport, Johannesburg.
---
Below: pictures from Dave's visit in January 2017. Dave visited Sparrows in South Africa on behalf of the Lancaster Foundation. Dave met with the Founder - Corine McClintock, Chair of the Board, and the current Managing Director. He also met some of the mothers and children at this special place.

---
It is the mission of Sparrow Ministries to provide care and comfort to adults and children who have been infected or affected by the HIV/AIDS pandemic. It is both a Hospice for the terminally ill and a Children's Home for those vulnerable children who have become homeless due to the death of one or both of their parents. The ministry is one of health and hope.

Sparrow was founded by Rev. Corine McClintock in 1992. After a long and successful career as a nurse, she took in three men who were dying of AIDS. She provided them with care, comfort and support and from this small beginning, founded Sparrow Ministries. Since that time, Sparrow has grown to an organization that currently cares for over 225 children and 80 adults.

How Sparrow got its name

Corine McClintock believed that God wanted to show that no matter how insignificant we thought our lives were that he still watched over us, citing Matthew 10:29 as the founding verse: "Not one sparrow falls to the ground but from the will of the father. So don't be afraid, you are worth more than many sparrows".
* The Lancaster Foundation offers medical and practical support to suffering, disadvantaged and marginalised people throughout the UK and Africa, and is committed to many ongoing local and national youth and community projects.