Dave Pope's Ministry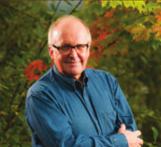 Dave is now entering his 52nd year of ministry. It all started in 1970 when he joined a mission organisation known as MWE. Since then, he went on to be the founder of Saltmine, and participated in many global events, working with many agencies including the Billy Graham organisation and the Luis Palau Association.
He recorded several popular Gospel albums, but established himself as a speaker at churches and events across the UK and further afield. He was a founder member of Spring Harvest in the late seventies, and served on the Executive for many years. Alongside Ian Coffey and Doug Barnett, Dave introduced 'Dirty Hands' in 1986 – a project designed to provide service opportunity at home and overseas. He still hears from folk who are now at work around the world as a result of this project.
His overseas focus took him to Bulgaria, South Africa and Thailand, where he established support structures and wide input into church based projects in those countries.
He continues to be based in his home town of Dudley from where he directs Flame ministry, regularly engaging with emerging leaders to give input, advice and encouragement. His input into the Q3 Academy development commenced in 2004 where he continues to serve as Chair of Governors at one of the schools.
Dave delights in hearing from those whom he has encountered down through the years, and welcomes contact from any with interesting stories to tell about past involvement and current ministries. Drop him a line, via the Flame Office, if that is you!